Voice Over IP Services in White Plains, New York
Does your business need a reliable phone system? Voice over IP, also known as IP telephony, is a reliable method of communication that many businesses have chosen. VoIP stands for Voice over Internet Protocol, which means that this telephone system relies on the internet instead of regular landlines.

One of the top reasons VoIP is such a great choice for businesses is because it allows you to receive calls no matter where you are. As long as you can connect to the internet, you can receive important business communications.
Revolutionize the Way Your Business Communicates
Imagine your office without the coffee machine, artwork on the walls, or air conditioning. Now imagine it without a working phone system!

We are experts in supplying integrated voice, fax, video conferencing, and mobility services- across multiple locations and remote offices.

As your one-stop shop for smooth and cost-effective communication, Kinetech will take care of your communications needs, so you and your employees can focus on your business.


Take Your Business to the Next Level
Kinetech provides a complete Business Telephone System and service for a fixed monthly cost- eliminating the overhead and cost associated with equipment ownership.
A Complete Business Telephone Solution
All-Inclusive of equipment, local/long distance calling, install, training, and porting
Fully Managed- includes maintenance, support, configuration changes, and updates
Professional Installation and Support- None of your staff is needed to manage
Reduces Business Expenses
Zero Up-Front Cost, as well as Purchase and Lease Options
First 2 Months of Service are Free
Trade-In Rebate for Existing Telephone Equipment
The Last Telephone System You Will Need
Lifetime Equipment Warranty, overnight replacement, 30 day money back
Guaranteed, with a Written 99.999% SLA
Investment Protection- included feature updates eliminates obsolescence
Business Continuity, Quality and Reliability
Around the Clock Monitoring with Email Alerts
End-to-End Quality of Service
9 Redundant U.S. Data Centers
Automatic Call and Circuit Failover
100% Uptime since 2011 to over 900,000 users
Gold-Standard Customer Support
Telephone Systems are Our Only Focus, With over 30 Years Experience
We are a Local Company, with a Dedicated Installation and Support Team
Next Day Parts Replacement, with Available Onsite Spare Equipment
Strong Reputation, with a 99% customer retention rate
Numerous Local Customer Reference Sites
Since switching to Kinetech's Managed Service, our company has benefited from cost effective reliable business phone connectivity, excellent call quality, and easy access to productivity-enhancing features. Mental Health Services Provider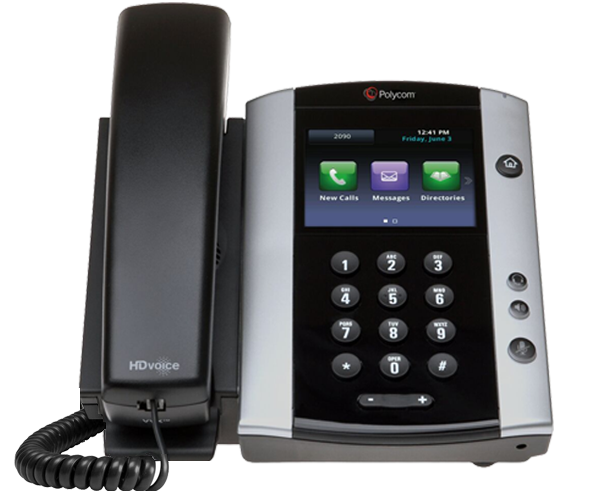 We appreciate Kinetech's features that mimic the functions of traditional telephone systems. Law and Legal Services Firm
We didn't have to purchase a phone system and worry about replacing it in a few years. Instead, Kinetech manages the service and equipment. Financial Services Company
Contact Us
We are specialists in the latest communications technologies including Office Business Telephone Systems, Unified Communications, Hosted Cloud Communications, Voice Over IP (VOIP), Video Conferencing, IP Call Recording, IT Infrastructure, Professional On-Hold Announcements, Structured Wiring and Cabling, Business Broadband Solutions, Business Continuity, Communications Consulting, and Project Management.

And, as a HIPAA compliant Business Associate, we provide fully compliant phone systems and contact centers that meet the security and privacy needs of every organization.